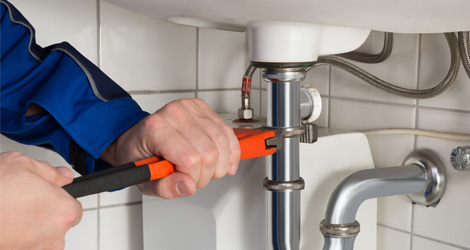 Need a plumber in Aurora? Count on The Maple Roots plumbing services 24/7.
Most resilient and reliable plumbers in Aurora!
A leaky faucet and clogged drains is not a pleasant site either you are at home or your workplace! Understanding the importance of sanitation and related health concerns, our trained plumbing specialists is at their toes to serve you.
Without a doubt, we are your go-to plumbers in Aurora and you can definitely count on us for all plumbing and drain repair related issues. It doesn't matter at what time of the day you call, we will be at your service within a moment. 
We believe customer is the boss. Thus, we aim to provide them with the best customer service and not leave them hanging with their troubles. Plumbing issues can arrive as a surprise and they hinder our quality of our life. The issues can turn out to be extremely inconvenient and costly too.
That is where The Maple Roots come to your rescue. Our group of trained plumbing and drain cleaning service providers arrive at your location with best of the tools to get you out of your troubles. Our friendly and quick work enables our clients to get back to their old routine as soon as possible.
Do you think calling a plumber in Aurora will only make you waste your time? As local plumbing service experts, most of our customers are neighbors. And, they know how great our varied range of services are! 
One thing that The Maple Roots can assure is that we only honest recommendations and will never enforce a solution until you find it worthwhile. 
We believe that service is complete when even the little of the things are covered. Our eagerness to pay attention to detail is what makes us unparalleled to other service providers.
Our top-notch plumbers have over a decade of experience in providing the finest plumbing and drain problems.
If you are facing troubles with your plumbing or drains, contact The Maple Roots today for the best solutions to your problems! Request an estimate to get the best-priced plumbing service. You can never go wrong with the services of The Maple Roots. 
Summary
Reviewer
Review Date
Reviewed Item
Author Rating