Is your home drain clogged? Slow flowing, clogged or blocked drains can occur anytime. No matter, it's a kitchen or bathroom drain, it can get blocked over time due to the accumulation of hair, dirt, grease or soap build-up. Whatsoever be the reason, it is important to get the clog removed as soon as possible to prevent further blockages and overflow issues.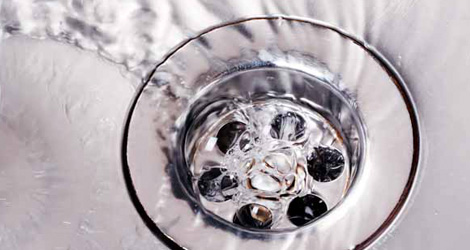 At The Maple Roots, we are a full-service plumbing company offering a wide range of Toronto drain cleaning and unclogging services to homeowners. We never use harmful chemicals or acids to clean the drains and pipes, thereby maintaining the integrity of the drain system.
What We Do?
With a team of expert drain cleaners in Toronto, we have managed to become the first choice of residents, especially when it comes to clogged drain cleaning. Though there are several chemicals available in the market that tends to remove a clog, they actually degrade the pipes. Whenever your drain fall victim to clogs, give us a call.
We are expert at what we do and can effectively handle every kind of drain or sewer clog, no matter its small or large. With a prompt response, our fully equipped drain cleaners can make your pipes flow freely without any obstructions.
How We Remove The Clogs?
Hydro Jetting
For massive, hard and stubborn clogs, we utilize the technique of hydro jetting which involves a pressure washer that is specially designed to tear the hard clogs. With a specially designed nozzle, a jet is made to enter inside the pipe. After this, water is poured into it with full pressure which temps the soap, sludge or greasy build-up to wash or flush away.
Cabling, Auguring & Rooting
In this method, a hanger shaped metal cable, also called a drain snake is rotated at the speed of high rotations for sewer clog removal in Toronto. While attempting to clear a drain clog, this method is the foremost thing to be done.
Summary
Reviewer
Review Date
Reviewed Item
Sewer Clog Removal Services
Author Rating