The winters in Canada are not just harsh on people and vegetation but can also harm the plumbing fixtures in a property. This often results in expensive repairs due to blockages and damages that occur because of frozen pipes. The extremely cold and snowy conditions can expose a weakness in your home's plumbing system, especially if the pipes and fixtures are poorly insulated.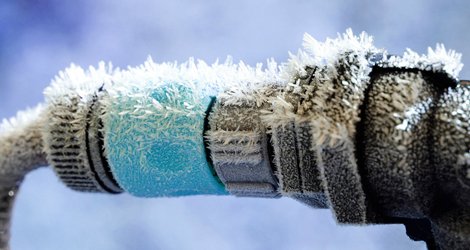 At The Maple Roots, we are Toronto based full-service plumbers who are always ready to deal with your frozen and expanded pipes. When the water in your drains or pipes begin to freeze and expand in winters, the chances are that it will result in burst pipes. To make sure you won't have to tackle such an unpleasant situation, we offer round-the-clock frozen pipe repair in Toronto and surrounding regions.
High Quality Frozen Pipe Repair & Maintenance
When your sinks and faucets are exhibiting a slow flow of water or are not creating any flow, don't worry, the water in the pipe may have frozen. If you suspect a frozen pipe in your home, just call The Maple Roots right away. We strive to make your pipes run effectively without any clogs and blockages. Don't ignore the problem as it may result in burst pipes.
To prevent basement flooding and other repairs, we are right here to deliver superior quality frozen pipe repairs in Toronto. Our plumbers utilize the high-tech machinery and techniques to thaw the frozen water pipes in your homes. We know how much can the winters ruin your plumbing system and fixtures.
How To Maintain The Pipes & Fixtures?
Whenever you observe a disruption in the flow of water, take an immediate action. Reduce the flow of water and in-built pressure by turning off the faucet. While you can take some immediate preventative measures, call a professional plumber to inspect and repair the frozen pipe issues. Some steps to follow to prevent include:
Open cabinet doors under sinks and faucets.
Allow the heated air to access the pipes & fixtures.
Turn off the water to pipes in areas of low use.
Insulate the pipes exposed to extreme cold.
Our licensed plumbers are available 24 hours a day for emergency frozen pipe repairs. We can effectively alleviate the issues of blocked pipes and thaw your frozen pipes in Toronto.
Summary
Reviewer
Review Date
Reviewed Item
Author Rating