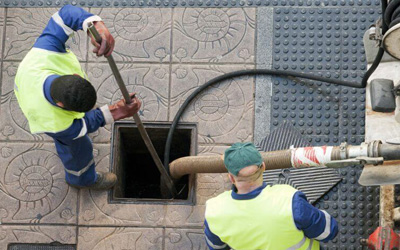 Drains are the most overlooked areas of every home. Even if you clean them once every month, they tend to get clogged or drain too slowly. Clogged or slow drains can be incredibly frustrating and also disgusting. In order to save a few bucks, homeowners often look for DIY drain cleaning methods. Such DIY methods may make your drainage system work faster, but that's only for a few days. So, it is advisable to get your drainage systems get cleaned by professionals twice a year. Here are some major benefits of getting your drains professionally cleaned.
Whenever a drain gets clogged, it causes pungent smell. Fortunately, one of the biggest benefits of hiring professional drain cleaning service is that they prevent any clogs from happening in the future. Hair, soap residue and grease are the root cause of growing the clogs larger. The plunger you have in the bathroom can only provide relief for a few days.
Professional plumbers have the right equipment and expertise to clear the clogs and get rid of the build-ups that eventually lead to blocked drains.
If you are not sure about how to keep your drains clean, it might cause you a lot of headache, money and damage down the lane. It is advisable to call the experts instead. Chemical drain cleaning solutions can only provide a temporary solution and with long term use, they can even damage the pipes. Professionals know how to clear the drains without causing any harm to the pipes. They use the right products and techniques to resolve the problem in a timely and efficient manner.
When you get your pipes and drains inspected periodically, you keep a lot of plumbing problems at bay. While cleaning out your drains, plumbing experts can also check for any kind of damage, rust, corrosion, leaks or any other issue your plumbing fixtures may cause you in the future. They will educate you on how to prevent plumbing issues on your own and take care of your drains.
Trust The Maple Roots for All Your Plumbing Issues
If you are facing any plumbing or drain issues, get in touch with us. Our licensed, bonded and insured plumbers in Toronto offer unmatched plumbing services at affordable prices. We offer 24/7 emergency service so that you don't have to deal with the drain issue for a long time.